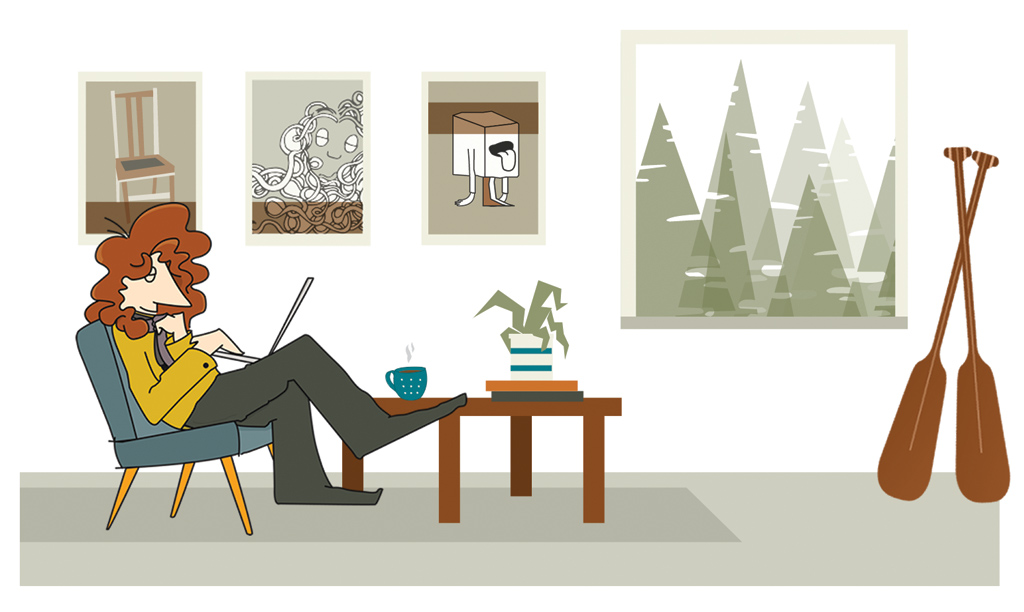 HI, I'M kAITLyN Sapone.
I'm an Illustrator and Graphic Designer with a myriad of skills and a drive to create meaningful content. I often enjoy a good challenge, and I'll work hard to create a functional solution to fit any design need. As a 26 year old creative, I find I have a fairly unique perspective when it comes to the world of Graphic Design. Despite my age I have been exposed to, and worked in the design industry for over ten years.
I got my start by interning for my family's small Design & Web Development studio (Adventure Studios) at the age of 13. I remember one of the first tasks I was given was to alphabetize css style sheets (sounds fun right, ha)! I was so eager and ready to learn that this moment has stuck with me through all these years. I still try to carry that same eagerness and excitement into every project that comes my way. When hard work is matched by that same willingness to learn the possibilities are endless.
Some of my favorite projects are commissioned illustrations and visual identities for small businesses. I love to explore the use of different styles as I enjoy finding creative ways to apply both new and old school techniques to any and every project. I have experience with a number of medias and a large variety of skills to provide you with everything from hand-lettering to web design. I'm a versatile well-rounded creative individual that enjoys working in a collaborative environment to help small businesses and start-ups achieve their design needs.
.
MEANDMYCANOE
Follow me on @meandmycanoe to keep up on my latest work. Come on let's go, we're goin' on an adventure!